A good training program is vital to helping zoos take care of their charges. While most people think of 'exotic animal training' as the whips and chains immortalized in old images, modern zoos have chosen voluntary, reward-based training methods that make training sessions some of the most enriching parts of an animal's day.
As the public is becoming more aware of the problems with free-roaming cats, there's been an increased amount of interest in the idea of leash-training cats. But for most people, that comes with one major question: how to do it? Training cats to do anything, in general, isn't a common practice - and getting them to do something as "dog-like" as walk on a leash often seems intimidating. In answer to reader requests, here's a short how-to article that should help you get your cat comfortable in a harness and ready to explore the outdoors.
The building blocks of training techniques (like reinforcement and punishment and the different operant conditioning quadrants) are actually fundamental parts of how organisms learn to exist in their environment successfully. Because, at the end of the day, what training is really doing is giving us a way to communicate effectively with other organisms.
Any animal that can learn from its surroundings can theoretically be trained using operant conditioning, as long as you can find a) a reinforcer that's relevant to it, b) something it can perceive to use as a bridge, c) and enough long term memory for you do be able to do anything with it.
When using operant conditioning training techniques, there is no specific type of tool needed to communicate with your animal. A clicker, whistle, or even a specific word will work.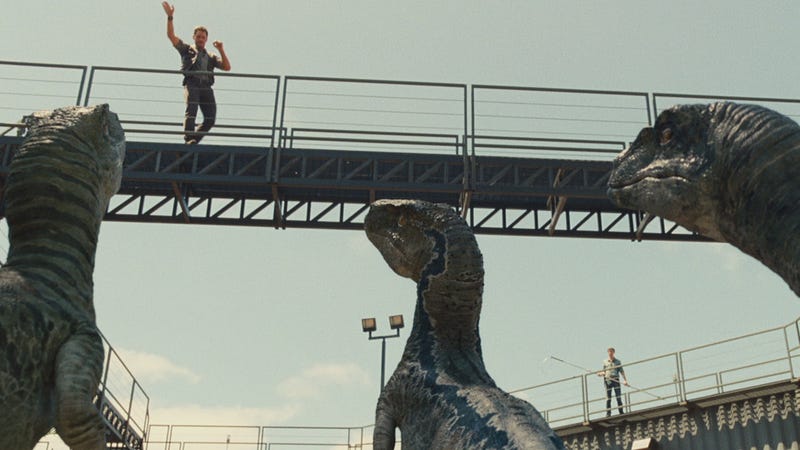 Pratt doesn't click where it would be expected for it to be an accurate "keep going" or continuation cue. The way the video linked shows the clicker being used as a continuation cue involves starting to click as soon as the animal starts moving, and continuing it evenly throughout the duration of movement. That's not what Pratt's character does at all in the movie.
Theories of canine psychology and training derived from legitimate behavioral science have progressed greatly in the last fifty years. Unfortunately, the public's most beloved source of information – The Dog Whisperer by Cesar Millan - advocates a theory in direct opposition to this progress.
Rachel is an educator and animal science writer. With prior professional experience in zookeeping, visitor education, shelter behavior management, and more, she works to translate pertinent field-specific knowledge into comprehensive explanations about current animal related topics.