Beluga heads are super squishy specifically because of the structure they use for echolocation: the melon! All toothed whales have melons, but in belugas it is always very bulbous and protrudes out over their rostrum.
A recent publication about orca whales being able to mimic human speech is indicative of a rare type of vocal learning ability in the animal kingdom.
Marine Mammal habitats in zoos look empty because pelagic animals often spend a lot of time in open water, exhibit design has changed a lot over the years, renovations are expensive and logistically complicated, and because it's often easier to utilize enrichment that can be removed / cleaned / repaired than to install permanent fixtures that require a lot of in-situ maintenance.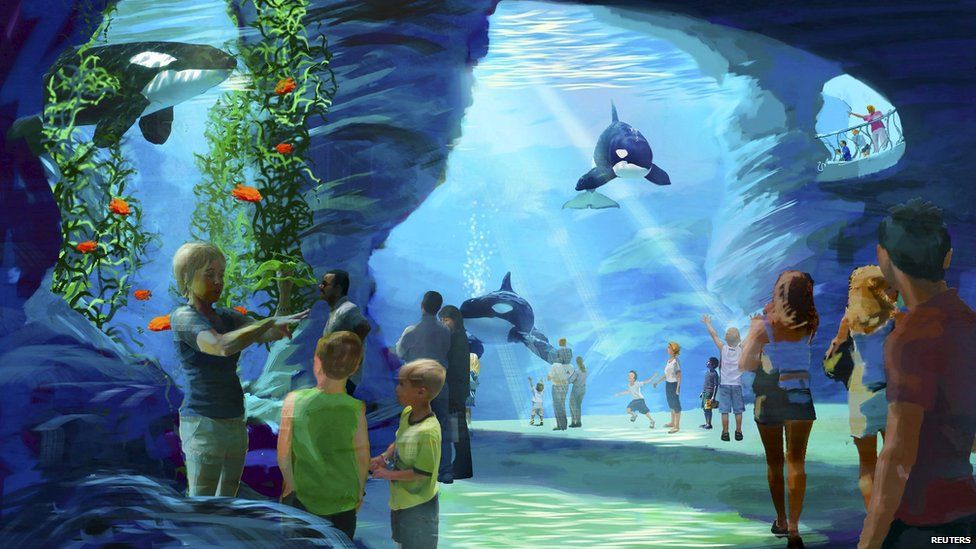 It was cancelled in March / April of 2016 at approximately the same time that the ex-CEO Joel Manby decided to stop orca breeding. That renovation - which would have had so many more features than just "more space", such as a shallow area with a rubbing beach and a fast-current area - would have been such an incredible positive change in the welfare of the current resident whales.
Beluga have much more mobile necks than other cetaceans - none of their cervical vertebrae are fused - which means they're much more mobile in a lot of ways and able to maneuver in tighter spaces comfortably. That's an adaptation that's great for living under ice, but also likely effects how pools for them are designed
Being able to make sure food and air go down the correct pipes is important for terrestrial mammals, but since cetaceans swallow water with their food, they've got to be even more careful about it! As a result, they've developed a unique evolutionary mechanism to keep breathing a separate endavor from eating.
A thought experiment about the physical requirements of building a tank large enough to house the largest whale on the planet. Follow up Post Here!
For a long time, researchers did agree that Granny (J-2) was probably around 100 years old. They estimated her birth year as being 1911, and that's still the commonly accepted date that's listed on most online field ID's. It's only the most recent research that points towards J-2 being 80-90 years old.
Rachel is an educator and animal science writer. With prior professional experience in zookeeping, visitor education, shelter behavior management, and more, she works to translate pertinent field-specific knowledge into comprehensive explanations about current animal related topics.